Cairo – Gololy
Egyptian artist Reham Abdel Ghafour revealed the first photo of her wedding on Youssef Shobaki on her Facebook page.
The image has been reproduced in many comments that have been exaggerated in its beauty and elegance in the white dress.
The singer, Reham Abdul Ghafour, married twice and gave birth to her first son, Yusuf, but separated from him because of his betrayal more than once, and then married Sharif Shubaki and gave birth to a child, and this is the first time Reham pictures of her wedding.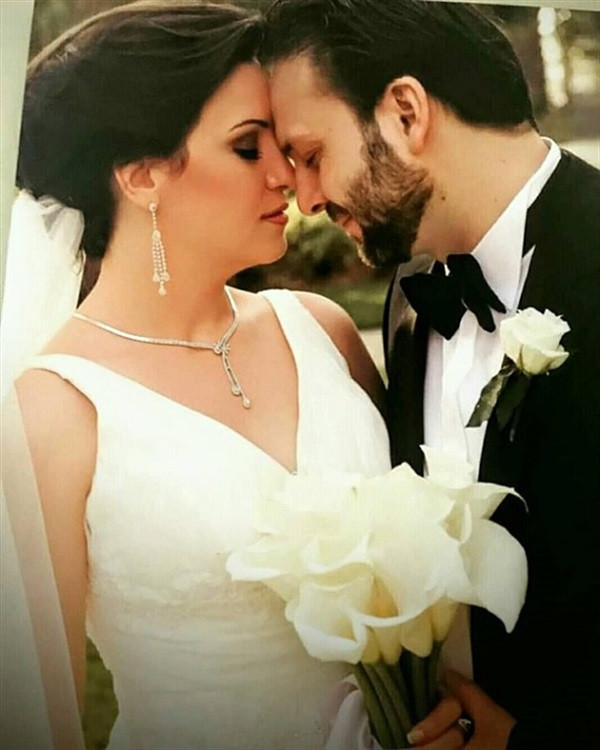 The latest work of the artist Riham Abdul Ghafour was the series "The Sunlight" which was shown last Ramadan and was played by Dina Al-Sherbini, Ahmad Al-Saadani, Ahmed Dawood, King Hassan, Yassin Amir, Sawsan Badr, Laila Ezz Al Arab, Mariam Al Khasht, Omar Saeed, written by Maryam Naoum, directed by Sameh Abdul Aziz.
Reham achieved great success through her role in acting, completely changed her skin and gave the role of a treacherous wife.
There have been a number of rumors about the existence of differences between Reham and Dina Sherbini during the work, and denied Reham and stressed the strength of friendship Badina Sherbini.