Cairo – Gololy
Lebanese singer Nancy Ajram has performed a major concert at the 34th Jerash Festival for Culture and Arts, which is held on the southern stage in Jordan, amidst a huge crowd of her audience.
Nancy Ajram shone during the ceremony with a long beige dress, designed by George Hobeika, and left her hair dangling on her shoulders, which shone from her brilliance and beauty.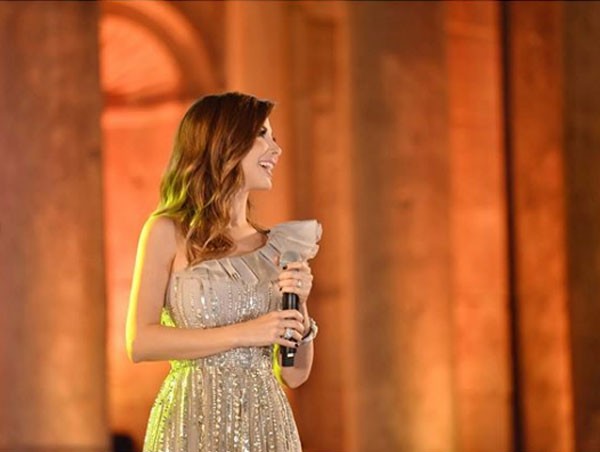 During the ceremony, Nancy Ajram presented a large number of her songs, which combine old and modern, with which the Jordanian audience interacted, including: "We Must Know the Atmosphere", "Ya Tabtab", "You Are A", "Gul Tani Keda", "Mstniak", "Btaglak Vic", "Love Wit", "Lea", and accompanied her songs with her dancing links to her ring tones.
The program includes concerts by Marcel Khalife, Wael Kfoury, Diana Karazon and Nadia Sharara, as well as Mohamed Mounir, Lotfi Bouchnak and Mohamed Assaf.
Jordan's Omar Abd El Lat opened the festival last Friday amid the presence of a large number of the Jordanian public. He sang a number of famous songs throughout his career. He was followed by Wael Kfoury, who returned to sing at the festival after two years of absence.