Cairo – Gololy
Egyptian artist Majed Al Masri celebrated the wedding of his son Ahmad Al Masri in the northern coast.
The wedding was attended by a large number of stars, and during the wedding the artist Lucie danced, and the wedding was attended by Ashraf Zaki and Mohammed Hamaki, who were due to perform the concert.
The artist Wafaa Amer was also accompanied by producer Mohammed Fawzi, Walid Mansour, Rujina, media journalist Bossi Shalabi and artist Akram Hosni.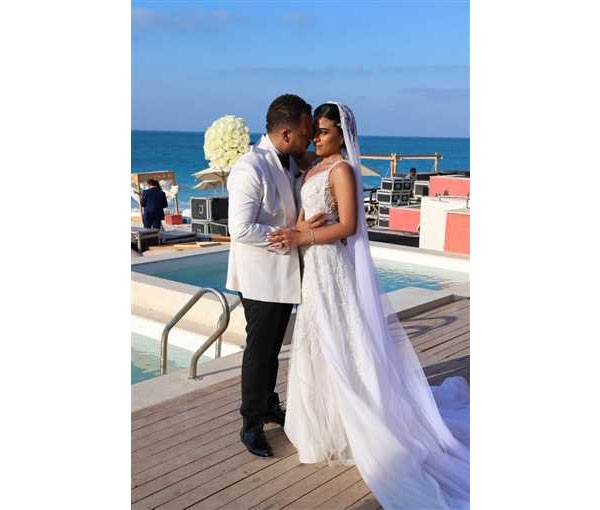 The concert was also attended by Tamer Hosni, who made a number of songs thanks to his friendship with artist Majid Al Masri.
Majid al-Masri celebrated the marriage of his son last May at the police mosque in the presence of the two families only.
Majed al-Masri married at the beginning of his life from Mona Ish, who was a technical duo and had his two sons Ahmed and Mahitab, and then separated from her to marry Rania Abu al-Nasr and have two children.
The Egyptian artist competed last Ramadan during the series «earthquake», which was co-starred by the artist Mohammed Ramadan, Hala Shiha.