منوعات
Mahmoud Abdelmaghani lives with his third child
Cairo – Gololy
The Egyptian artist Mahmud Abdel-Mghani gave birth to a new child, called Adam.
Adam is the third child of the Egyptian artist, as he has two other children, Omar and Mary, who had previously published pictures of them.
The daughter of Abdul-Mghani was captured from the eyes, in the pictures that published with her, because of the beauty and inherited from her mother, where the features of the white unlike her father.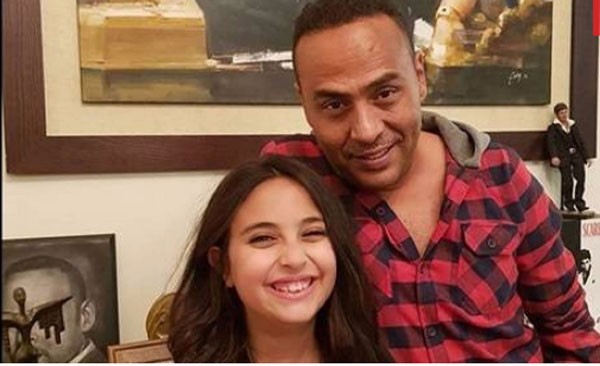 The artist also published a picture of him with his son Omar, where he appeared in the picture during a shopping trip to them in a store, and just commented on it saying: «My son», and this is the first picture of him with his son, and won the admiration of a large number of his audience who He praised the great resemblance between them.
The Egyptian artist Mahmoud Abdel Moughni had participated in the season of Eid al-Fitr with the film "Pharaoh's Campaign", starring Amr Saad, Robbie, Mohamed Lotfi, Rams Amir, Hamdi El Merghani, Italian Maya, World Star Mike Tyson, Thor Bjornson, Hassan Bashir, and directed by Raouf Abdulaziz.