Cairo – Gololy
The Lebanese artist Maggie Bugson, who followed her on her personal page at the Instagram site, took part in a video from the scenes of the series "Profa", which is screened in the Ramadan race.
During the video, Maggie appeared in the video accompanied by singer Mona Marashli from inside the prison singing the song "Les Khaltni I Love You" and commented: "Because your friend sings and the diary is a very sweet voice .. Every year you are a thousand good."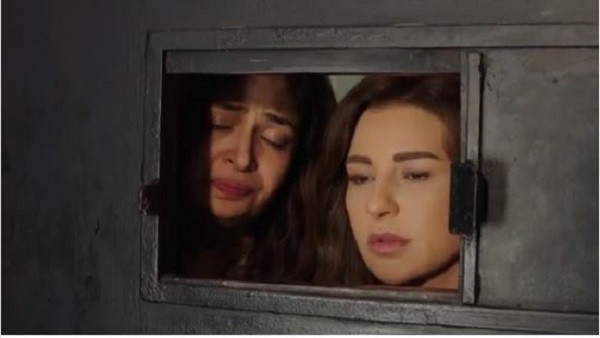 Maggi is playing the role of starring in the series "Prova" with the Egyptian artist Ahmed Fahmy and a number of Lebanese stars.
The story of the series revolves around Majid "Ahmed Fahmy", the grandson of the principal of the school coming from Egypt Leil «Maggie Bou Ghosn», an ambitious girl looking for an opportunity to work in the school, after telling him that she needs it, and asked to bring photos and certificates prove that talented and experienced In the field of theater, she asks the nights of her friend Sam Wissam Sabbagh to help her in the installation of photos Balfotoshob and forging papers stating that she has a musical certificate from France and after conflicts arise love story between them.