Cairo – Doaa Al Arabi
Egyptian artist Hiba al-Sisi celebrated the wedding of Basil al-Ameen at the events hall of the police mosque in Sheikh Zayed.
Among the attendees were artists Dunya Abdel Aziz in her first appearance after her health problem, international fashion designer Hani El Beheiri and Nermin Maher and her husband.
Also present were Hussam Fares, Yasmin Jamal, Yasmin Niazi, Hussam Khalil, Noor Wahba Al-Jabali, Hani Abu Al-Naja, Ahmad Farid Karen Nawali, her husband photographer Sayed Sharawi and other close friends.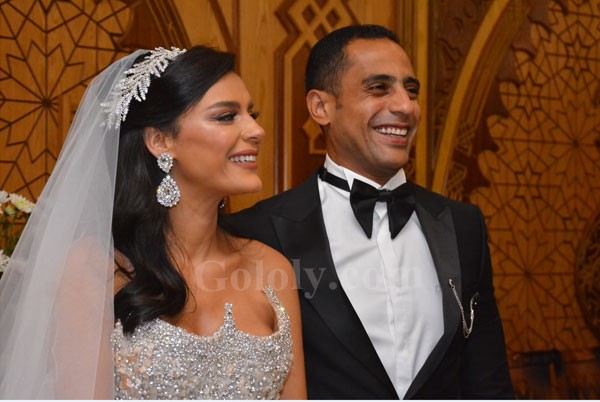 Heba Al Sisi drew attention to a dress designed by Hani El Beheiri showing her stunning beauty, and the artist published pictures through her own account on "Instagram".
Heba al-Sisi gave birth to her daughter, Hifin, from her husband, businessman Karim Mahmoud in 2013, but later broke up with them for differences.
The Egyptian artist was born in 1983 and was awarded the title of Miss Egypt in 2004. She participated in the film "Chickout". She began her life as an advertising and video clip.