Cairo – Gololy
Lebanese singer Haifa Wehbe has invited her international designer Elie Saab to attend the wedding of his son Elie Saab Jr. on his fiancée Christina Murad, which was held in Fakra in the presence of Lebanese celebrities.
Haifa stole the attention of the audience as soon as she arrived at the venue of the ceremony, where she was adorned with a blue dress with chest and back exposed, and the sides of her thigh were cracked, her hair gave her a feminine and provocative look, and she wore a diamond jewelry set that doubled her glamor.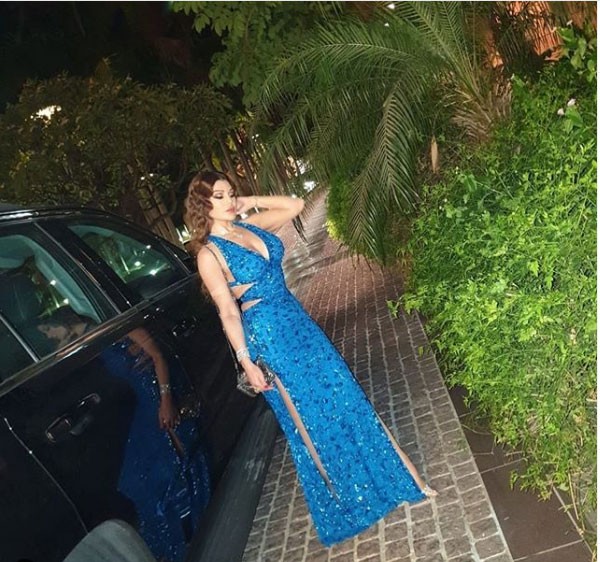 Haifa has been subjected to a health crisis, which entered the hospital. Her sister Hanaa denied what was caused by the injury of the artist, and explained the cause of her health problems in statements saying: «suffered from fever and high fever, but thank God all tests came clean» .
On the other hand, Haifa Wehbe is preparing to enjoy the Arab Gala with a huge celebration in Sweden on August 10.
The album "Eve" was the last that the Lebanese singer put on the stage, while Haifa Wehbe appeared as a guest of honor in the series "Alwad Sayed Al Shahat" by Ahmed Fahmy and here is the Zahid during the Ramadan season ending recently.