[ad_1]

Cairo – Gololy
Egyptian artist Hisham Majid sent a congratulatory greeting to his friend Shiko on the occasion of his birthday.
The Egyptian artist posted a picture of him at his own expense on the InStagram site and commented: "Every year, you are good, the Arabs are lost."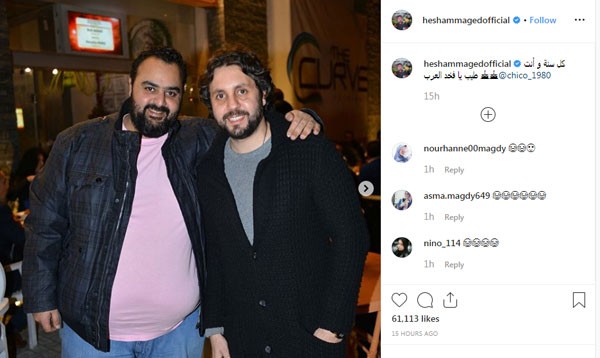 His third friend, Ahmed Fahmy, congratulated them, posting an image with Chico at his expense on Instagram, and wrote: "Every year and you are good."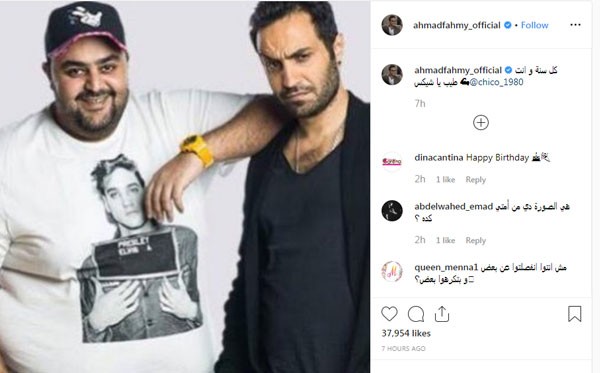 Ahmed Fahmy, Hisham Majid and Chico formed a tripartite trio through a number of successful film works, "The Paper Blade," "Samir, Shahir, and Bihir" and "The Third World War," before Ahmad Fahmi separated from them and presented works such as "My Dog" and "The Quysin", while Hisham Majid and Shiko continued together with "Fraser Campaign", "The Heart of His Mother" and "Khalasana Bashyaka" with Ahmed Makki.
Shaku and Hisham Majid were scheduled to participate in a series called "The Game" in the last Ramadan season, but the show was postponed by Mai Kassab, Ahmad Fathi, Ahmed Saad Waly, Ibrahim Saber, Mohammad Salah Khattab, And directed by Moataz al-Tuni.
[ad_2]

Source link