Cairo – Doaa Al Arabi
Elections for the Syndicate of Musicians kicked off Tuesday morning, July 30, on the Syndicate of Representatives Membership in Giza's Nice Sea Road.
Numerous music and singing stars have been eager to take part within the elections. The artists have been Mustafa Kamel, Helmy Abdel Baqi, Fatima Eid, Sayed El Samman, Hany Shaker, Nadia Mostafa and her husband Arkan Fouad, Hani Muhanna and Hossam Hosni. , Tariq Abdul Halim, and others.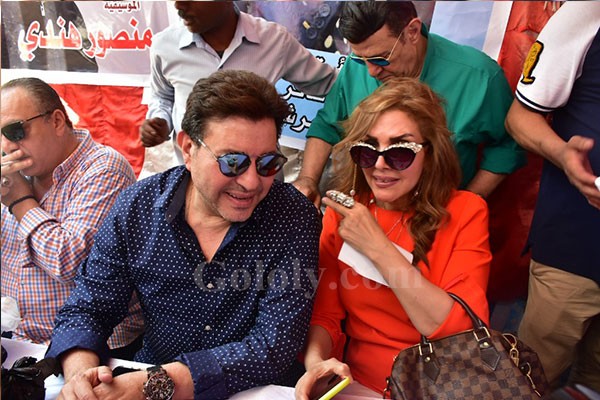 Hani Shaker, the present president, and Mustafa Kamel, who beforehand held the place, competed for the seat.
Competing for the membership of the board of the union 45 members are Mohamed Farouk Shafei, Ali Abdel Halim, Daoud Mohamed Samir, Mahmoud Khaled Mahmoud, Amr Kamel Mohamed Kamel, Hami Mohamed Ali Abdel Baqi, Mustafa Mohamed El Sayed, Reda Ragab, Adel Mohamed Mostafa, Mohamed Stated Omar ,. Alaa Sayed Ahmed, Ahmed Mohamed Mohamed, Wafa Hussein Wafa, Sayed Gouda Ahmed, Adly Yakout Ali, Mansour Mohamed Kamal, Hassan Fekry Abdullah, Atef Emam Fahmy, Zeinhom Mohamed Mostafa, Sayed El Samman Mohamed, Ayman Mohamed Samir, Nadia Mostafa Ali Bayoumi, Mohamed El Sayed Mohamed, Khaled Abdullah Farag and others.