Cairo – Doaa Al Arabi
The Egyptian artist Diab revived a concert at one of the northern beaches of Rakkan in the resort of Bo islands in Sidi Abdel Rahman, amid the attendance of a large number of his audience, who interacted with his songs throughout the concert with dancing and singing.
Diab attended the ceremony at 3:30 in the morning to meet Yasser Salim Malkak Rakkan and take photographs together and welcome Yasser Salim before he went up to the concert theater at 4:00 am to the tune of "Ghmazat", which ignited the concert from its beginning with dancing and singing.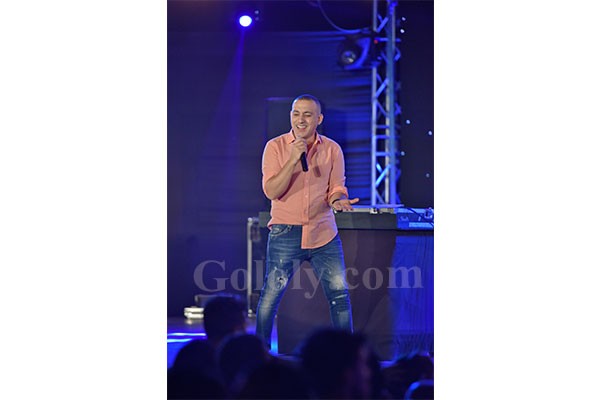 Diab then welcomed the audience in his own way, by going down the crowd to the nearest point on the stage, and was keen to take many of the photographs and Silvi with a large number of attendees with their own phones, after which Diab offers a number of famous songs that lit the ceremony to the end, "Aw, love Droushny, O Valley O Soso, I turned weighted."
The Egyptian artist also presented the song "Btnadini Tani Les" before concluding the concert with the song "Ao" for the second time at the request of the audience, at five o'clock in the morning with the brightness of the sun the next day.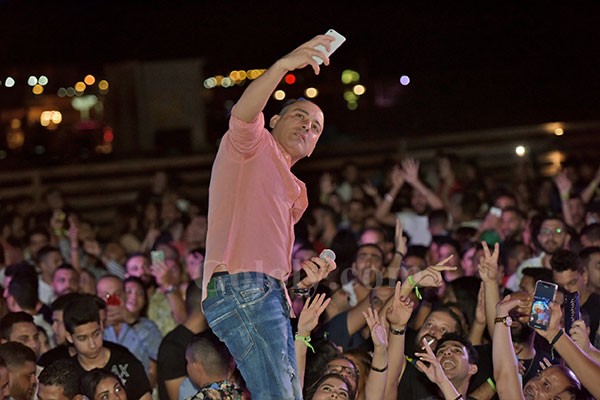 Diab attended the ceremony accompanied by his wife Hajar El-Abiari, who is responsible for selecting his dress with his castalist parties. His director Nasser Bjattou and photographer Ahmed Kuti also attended the concert with Nasser Bajato, his friend Ayman Napoleon.
Diab was keen to welcome his artistic colleagues from the ceremony, namely the young artist Mohamed Ezz and the artist Mohamed Ali Rizk.