Cairo – Gololy
The art center and the public live in a state of anxiety over the health status of Farouk al-Fishawi after his son, the artist Ahmed al-Fishawi, called for him.
Farouk al-Fishawi was exposed to a health crisis in his home as a result of drugs taken regularly, and after the deterioration of his condition advised the doctor to transfer to the hospital.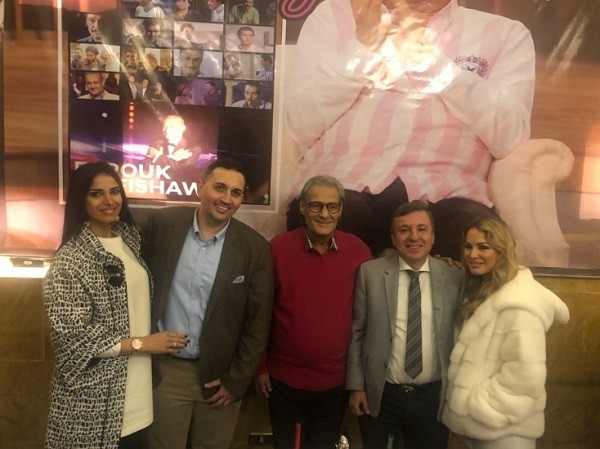 Imad Muharram, a friend of al-Fishawi, said that the artist came out of the hospital after several procedures and returned to his home again, and his condition is stable. He was visited by Imad Rashad and Kamal Abu Raya.
Al-Fishawi's friend confirmed that the case of Farouk al-Fishawi has been turbulent for about two weeks, so the artist apologized for participating in the King Lear show in Saudi Arabia.
The artist Farouk al-Fishawi, announced in October last year of cancer, while honoring the Alexandria International Film Festival of the Mediterranean, and said on stage in front of the public that he was surprised by his doctor informed him of the disease, explaining that he did not get upset by the news, and assured the doctor that he will face As hard as a headache.
It is noteworthy that Al-Feshawi recently participated in the performances of the play "King Lear" with star Yahya Al-Fakhrani, which began in February, and is played by Reham Abdel-Ghafour, Wahba Majdi, Rania Farid Shawqi, Ahmed Azmi, Nidal El Shafei, Mohamed Fahim, Ahmed Fouad Selim, Saif, directed by Tamer Karim.