Cairo – Howida Abu Simk
Egyptian artist Asir Yassin traveled with his family to a beach for the summer vacation.
Aseer shared his personal account with Anstagram in pictures with his son, and the duo appeared in funny footage, as the son lurked at his father's back.
The Egyptian artist commented on the pictures and wrote: "My son asks Papa, are we dogs, and I answer, but we are wolves?" The pictures were admired by a large number of the Egyptian audience, and a large number of his followers observed the similarities between him and his son.
Asir Yassin is married outside the artistic community and lives a successful married life. This is evidenced by the photographs he publishes with his wife, expressing his love and appreciation to her in every way.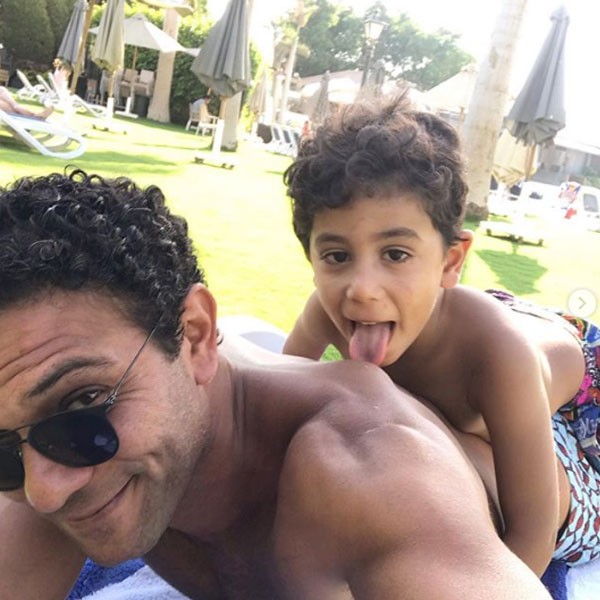 The Egyptian artist is absent from the previous Ramadan this year, and his latest work in the cinema was the film "The Dust of Diamonds", which was a great success, and participated in the starring Mina Shalabi, Majid Alkdwani and Izzat al-Alaili.
On the other hand, Yasir Yassin signed a new film starring "Al-Shayeb" by Salah Al-Juhayni and directed by Hussein Al-Menbawi.