Cairo – Gololy
The Egyptian artist Ahmed Ezz, who followed him on his personal page at the Instagram site, took part in the special screening of the movie "The Corridor", currently on display in Dubai.
The artist Ahmed Rizk, artist Mohamed Farraj and producer Hisham Abdel Khalek appeared in the pictures. The film came in second place after Casablanca in the net of the festival's revenues.
The film "The Corridor" starring Ahmed Ezz, Ahmed Rizk, Iyad Nassar, Ahmed Flux, Mohamed Farrag, Ahmed Salah Hosni, Mohamed Jomaa, Mahmoud Hafez, Amir Salah Eddin, Asma Abu El Yazid and directed by Sharif Arafa.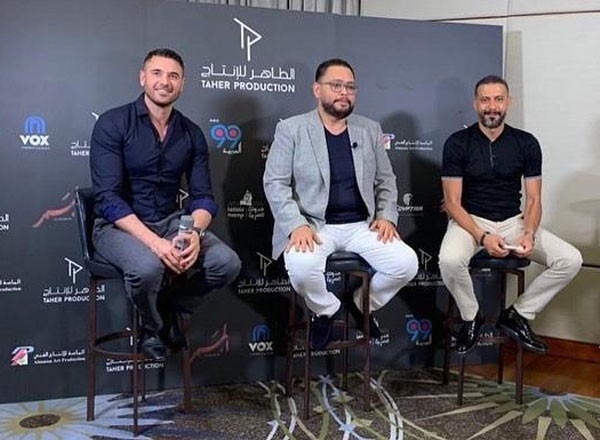 On the other hand, Ahmed Ezz will be presented with the film "Wala d Rizk 2" in the upcoming Eid al-Adha season 2019, featuring Ahmed Ezz, Amr Youssef, Ahmed El Feshawy, Ahmed Daoud, Karim Qassem, Khaled El Sawi and Nesreen Amin, and a large number of stars as guests of honor, headed by Ghada Adel, Ayad Nassar, Samra and composed by Salah al-Jahini, and directed by Tareq al-Erian.
Ezz also signed the film "Al Aref" for his performance next year. The competition will be played by Ahmed Fahmy, Rikin Said, Mahmoud Hamida and Carmen Baysbiss, written by Mohamed El Sayed Bashir and directed by Ahmed Alaa.