Cairo – Howida Abu Simk
The young artist Yassin al-Sakka published a picture of him with his father, the artist Ahmed al-Sakka, through his personal account on the site of «Instagram».
The photo showed Yasin al-Sakka with his father, who was still a child, playing with the artist Ahmad al-Sakka, and wrote a comment: "A picture of the past."
The audience also commented on the picture through Yassin's account, and noticed the great resemblance between him and his father.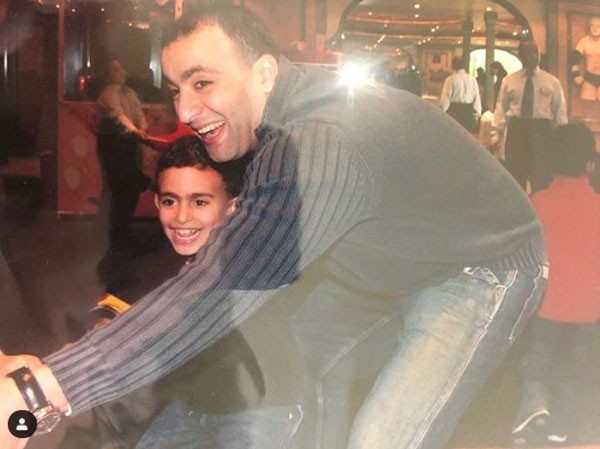 Ahmed El Sakka has been married to Maha El Saghir since 1999. He has three children, Yassin, Hamza and Nadia, and has faced a number of rumors about his and his wife's divorce.
"Al-Ghulaba" is a series of thrillers, starring Ahmed Al-Sakka, Mohamed Mamdouh, Mei Omar, Engi El-Moghid, Wahba Magdy, Edward, Karim Afifi, Hadi El-Jayyar and Safaa El-Toukhy.
The series achieved a high viewing rate, drew artist Ahmed Sakka public attention praised by critics and also praised the role of artist Mohamed Mamdouh.