Cairo – Gololy
A sharp quarrel broke out between Egyptian artist Abeer Sabri and one of her followers on her personal page at the Instagram site.
Abeer Sabri, who had published a picture while eating a tulip in London, followed one of her followers on the picture, saying: "Shafi'ef Hamar de Mesh Shafi'ef Bani Adamin" to be repeated by Abeer Sabri. "I swear to you that I am jealous of you, O handicapped Yagyora Yamskina."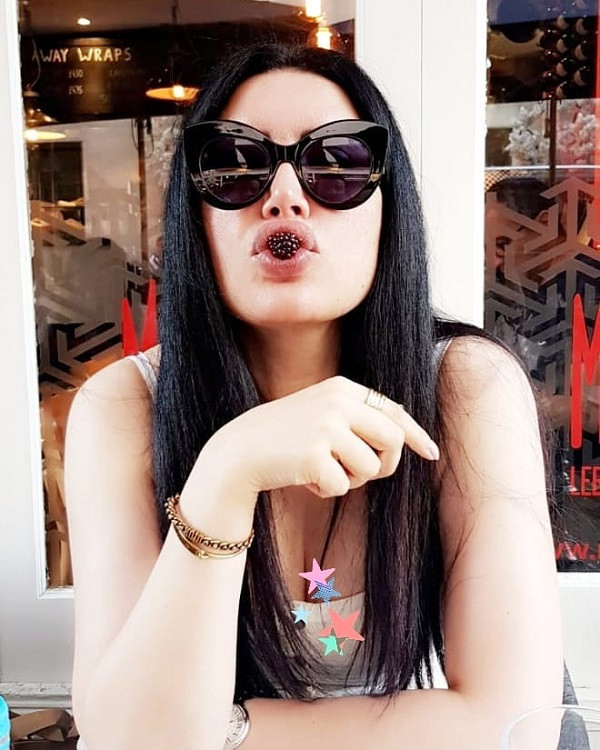 Commenting on the comments, Abeer Sabri received many responses from her followers who advised her to give up.
On the other hand, the Egyptian artist finished filming her scenes in the first stories of the third part of the series "Nisiby and Qusatk", which is titled "Brad Shay" by Amr Mahmoud Yassin and directed by Mohamed Salama, where she filmed her role in 4 days. Abeer traveled to London with her husband, Ayman Al Bayaa.
Participating in the championship of the story of "Brad Tea" Heba Magdy, Hani Adel, Tony Maher and Mai Fakhri and the third part of the series is presented as the second, which was introduced in September last year, through 9 stories of each story in five episodes throughout Week with the selection of new heroes and director of each story.