غير مصنف
Making memories: Dads, daughters gather for annual dance | Local News
BLOOMINGTON — For Rex Johnson, Sunday was about making memories.
When his 7-year-old daughter, Alexis, asked him to go to the annual Daddy/Daughter Dance at the Miller Park Pavilion, he admitted to being somewhat reluctant.
"I'm not much for dancing," he said after he and Alexis finished the "Hokey Pokey." "But if that's what she wants to do, then I'm going to do it. I was worried about having to dress up, but I kind of enjoyed it."
"It's nice to be able to get out and do something just with her," he said. "We probably don't do enough of that."
Brett Bloebaum of Bloomington had his hands full, as well, entertaining his two daughters, Nora, 8, and Jane, 5.
"This is the first year for Jane, but Nora and I have been coming for a few years," he said. "It's a great time and I know they really are enjoying it. That's all that really matters."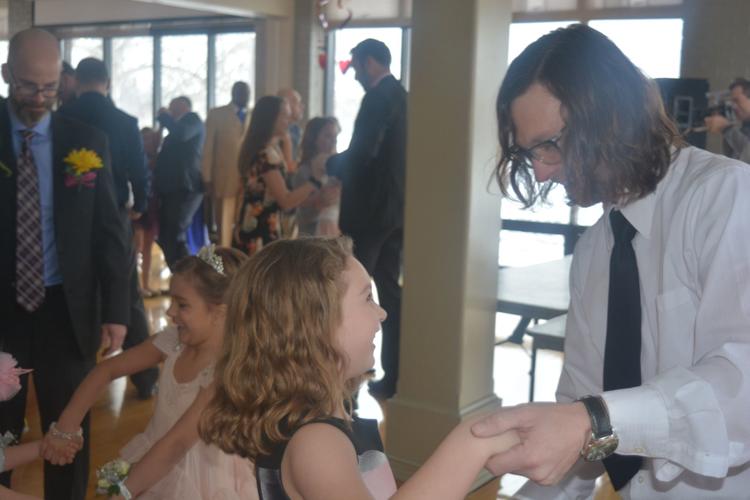 Asa Dawson and his 8-year-old daughter, Inez, were attending their fourth annual dance.
"We never miss it," he said. "It's just a really good time. She's a good dancer, too."
In addition to dancing, the dads were able to get professional pictures with their daughters. Flowers and snacks were also provided for the $40 cover charge.
Jenny Swenson of Normal said she had never seen her father, Tom, dance before.
"He's not really good and I think he stepped on my foot once," she said. "But he is getting the hang of it."
Jenny came with her cousin, Candace, and her father, Bill.
"Absolutely a great time," Bill said. "She has been so excited all day and it's something special when she gets all dressed up to go someplace just with me. Usually, the whole family goes along, but this is a great day."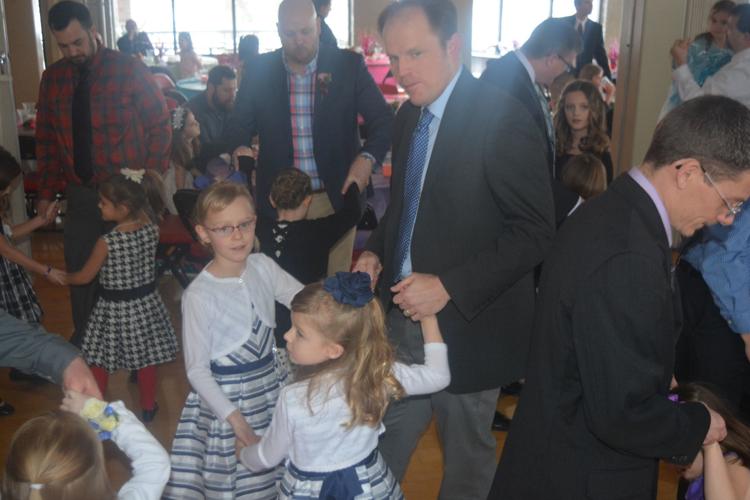 Julie Leman of Bloomington will celebrate her seventh birthday on Tuesday, but as far as she was concerned, Sunday was her party.
"I don't get to see him a lot because he is working or whatever," she said, "but I won't forget today."
A disc jockey played popular dance tunes such as the "Hokey Pokey" and "The Chicken Dance," and he mixed in some slower tunes, so that there would be something for everyone. He also made the dads promise they would dance at least once during the afternoon.
"I haven't danced this much in a long time," said Sam Russell, uncle to his niece, Olivia. "Her father was called away at the last minute and I'm kind of glad. I have two boys so probably won't ever get a chance to do this. So, today, it's about her and I and sharing some good times."
Contact Kevin Barlow at (309) 820-3238. Follow him on Twitter: @pg_barlow