غير مصنف
10 Sleek Wet Hairstyles for Men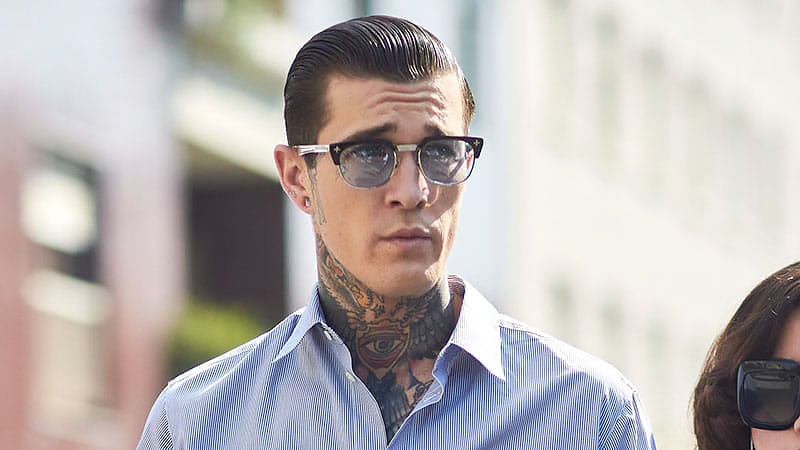 The "wet-look" hairstyle is a classic for men. It has been spotted on stars like George Clooney and Brad Pitt, to name a few. Whether its worn slicked back or combed over to one side, you just need the right hair product — and lots of it. So, if you're thinking about updating your hairstyle, this guide is for you.
1. Slick Back
The slick back is a classic rockabilly hairstyle that is easy to style and can make anybody look upscale. To achieve the look, apply a decent amount of gel or pomade to your hair. Then use a comb to brush the hair back and finish with a shine hairspray. The slick back is very versatile, making it a great hairstyle for men with different hair textures and length.

2. Side Part
Just as it suggests, a side part is a hairstyle in which the hair has been sectioned off to one side. It is ideal for creating an appearance that is neat and refined. To get the look, take a small amount of gel and work it through the hair, focusing on the longer sections. Keep adding more as required, then sweep it all to one side. Smooth down the shorter areas and complete any finishing touches with a wide-tooth comb or your fingers, depending on how neat you want the final look to be.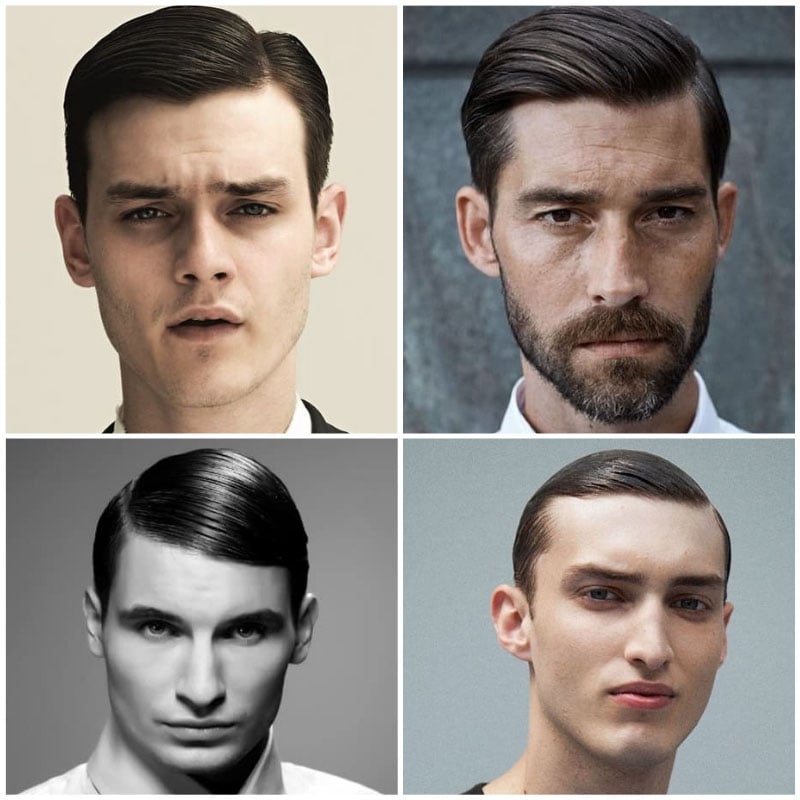 3. Fringe
Great for hiding big foreheads, or shortening longer face shapes, a fringe can give a whole new look not just to your hair, but your face too. Choose between a side-swept fringe for a contemporary appearance or front bangs for a more retro style. To get the wet look, apply a good amount of gel to your roots and brush the hair forwards to show off those bangs. Finish with a bit of hairspray for hold.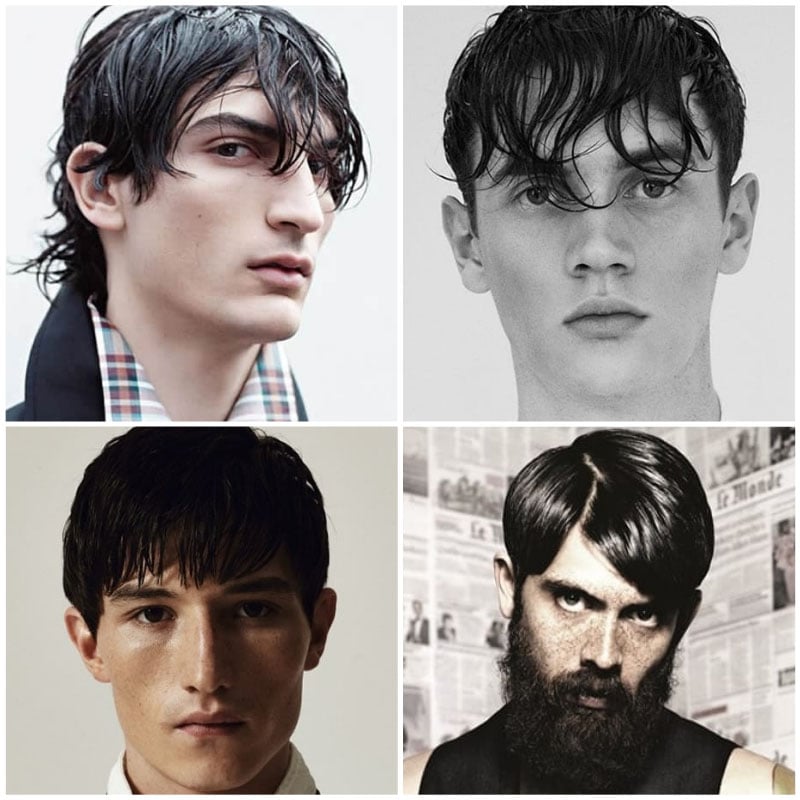 4. Natural Curls
Wet hair is an excellent option for men with natural curls. To achieve that sexy beach look, apply some sea salt spray to your locks and let it dry naturally. You will also need to apply hair gel and finish with hairspray that has shine. The wet look may be appropriate for certain casual or social occasions, but may not work for professional settings.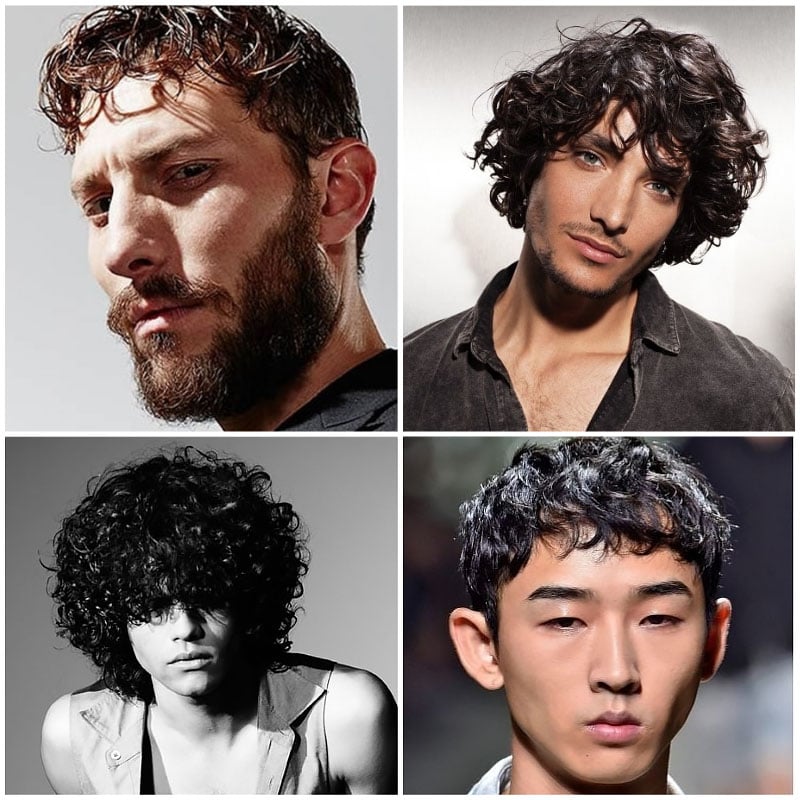 5. Pompadour
When it comes to men's hairstyles, none have stood the test of time quite like the pompadour. With decades of experience, this is a classic style that is steadfast and dependable. While the pompadour goes way back, skilled barbers have reworked the hairstyle to suit contemporary guys. Today, the cut, which is marked by short hair on the sides of the head with longer hair on top, is a very popular choice for gents. To get the wet look, blowdry your hair upwards, apply some pomade, then finish with some hairspray.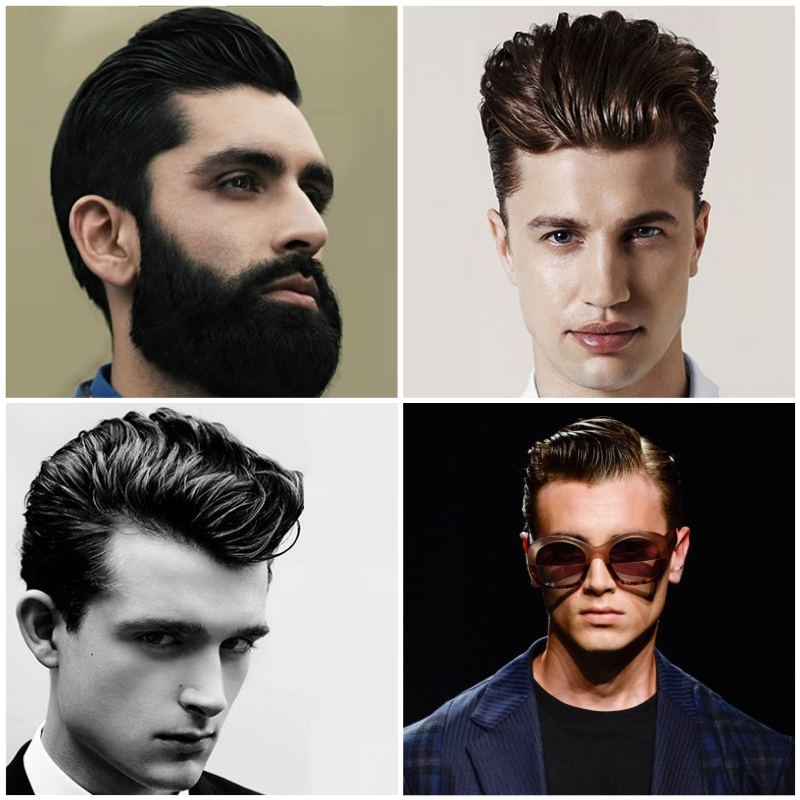 6. Hard Part
Wondering how to get yourself a hard part? First things first, the bulk of the work lies in the cut. While it's possible to create side hairstyles without a specific cut, for the perfect part you'll need to explain to your barber exactly what you're going for. Using the right product is imperative to getting a defined parting. As always, there are a variety of options out there making it difficult to decide which works best. We'd recommend going for wax or gel to get the classic wet look.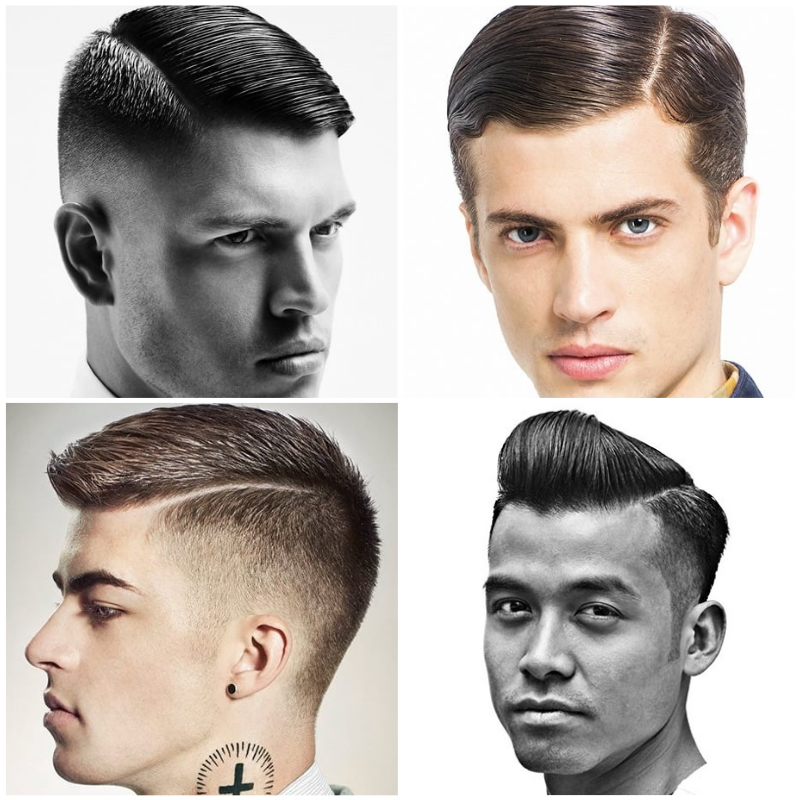 7. Comb Over
The comb over is a hairstyle that has stood the test of time. It is versatile and contemporary and frames almost any face. While there are many different versions of the comb over, the idea of sweeping your locks to the side is universal among them all. To get the comb over wet look, apply some gel and brush your hair to one side. Finish with hairspray that has added shine.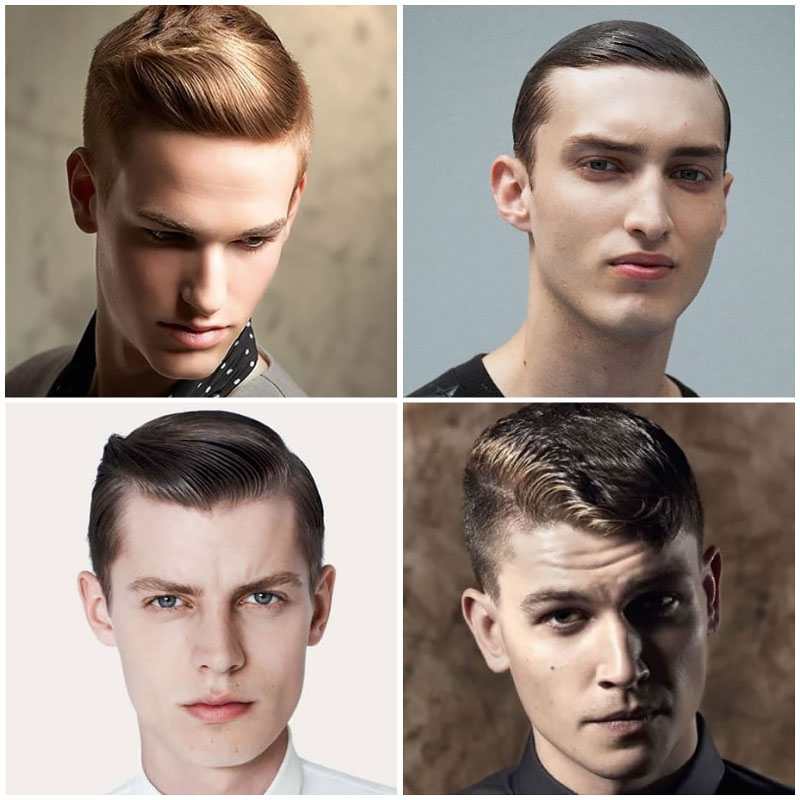 8. Military Haircut
Military men are considered to be bold and self-disciplined which is aptly revealed in the military haircuts that many are seen sporting both on and off the army base. Historically, a military haircut was mostly worn by the personnel, but the last few years have seen military styles such as the undercut, fade, buzz cut, and crew cut surge in popularity among gents. Generally speaking, all military style haircuts are short and neatly gelled in place. They are masculine, timeless and low maintenance – making them a perfect option for every man. To get the wet look military style, simply spread gel over your fingertips and apply it to your dry hair. Start with a bit of gel and add more as needed. Finish with hairspray for hold.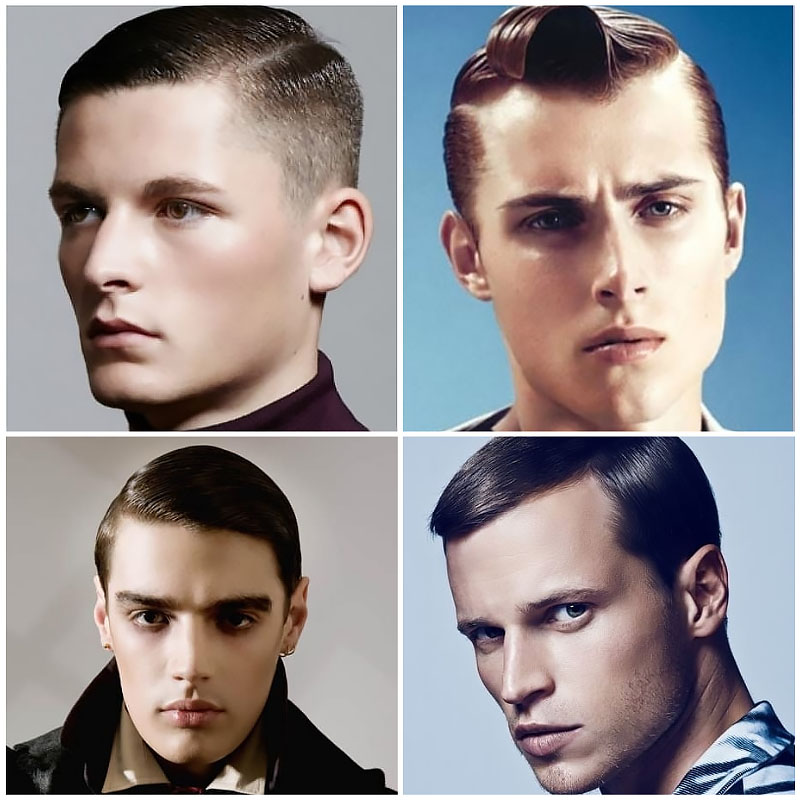 9. Quiff
One of the most stylish hairstyles is the quiff which is harnessed by different age groups and is appropriate for various events. A quiff is similar to a pompadour it also features hair that is brushed up and back off the face. To get the wet quiff look, work in a styling product like gel or mousse and distribute evenly through your hair. Blow dry your hair back then from one side to the other. Then take strong-hold hairspray and give the quiff a good spritz all over.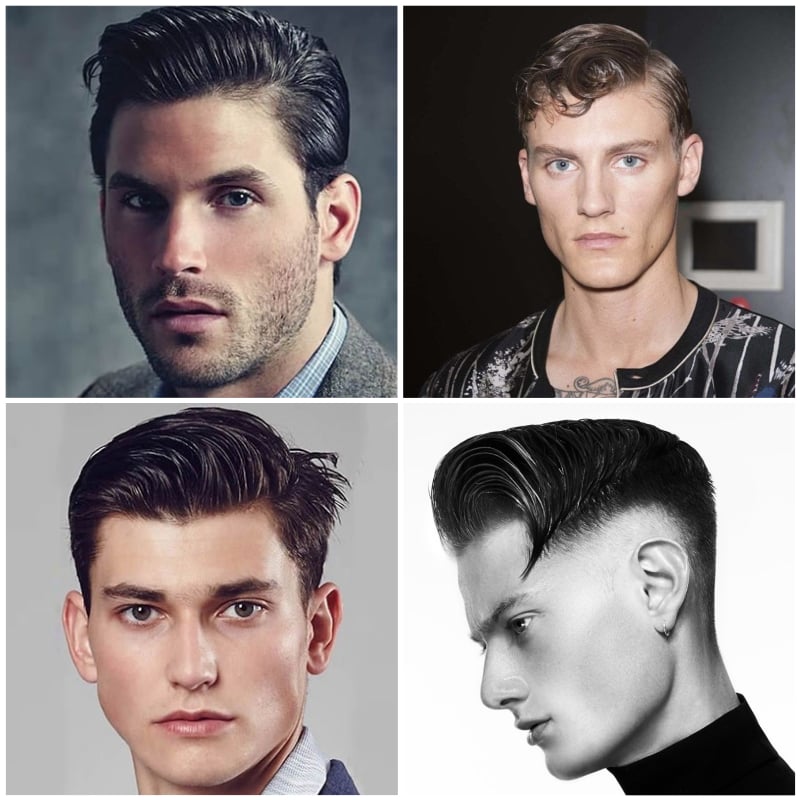 10. Long and Messy
Messy hairstyles for gents are all about three things – being quick, easy and effortlessly stylish. Many men wrongly believe that a messy haircut equals bed head when in actual fact, messy hairstyles equate to an incredible alternative to hair styled in a conventional way. Not to mention that when you go for a messy 'do, your possibilities are endless. If you're lucky enough to have naturally wavy or curly locks, then all you need to do is add a bit of sea salt spray to define them. If not, you can always use your hair curler for beach waves. Finish with gel for hold and wet look.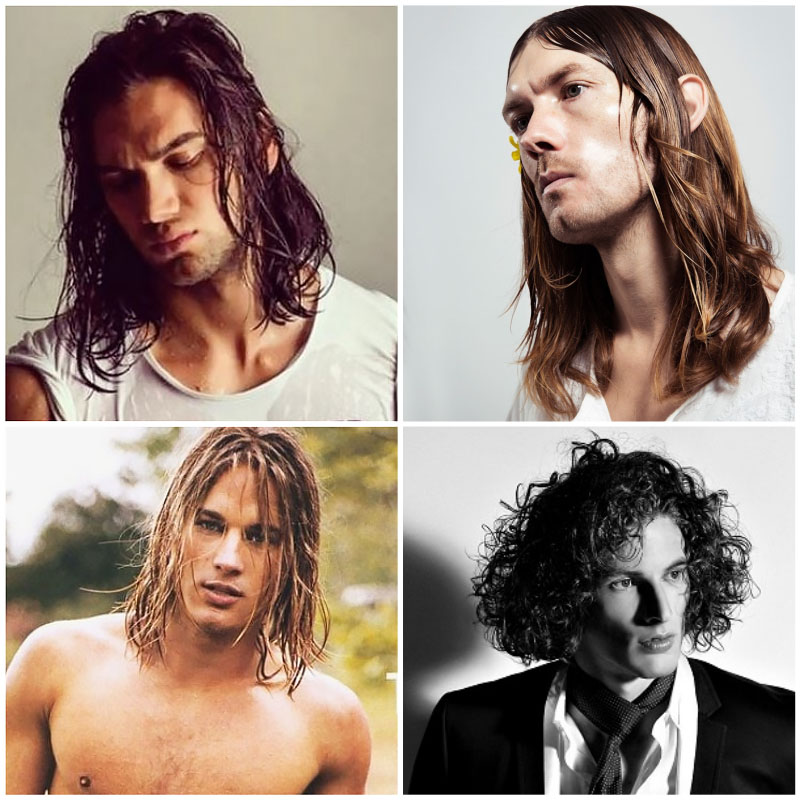 SUBSCRIBE TO OUR NEWSLETTER
Subscribe to our mailing list and get interesting stuff and updates to your email inbox.