غير مصنف
Bedhead hairstyle for men: How to get it
At the recent Dior show in Paris, British designer Kim Jones' second collection for the brand, it wasn't just the models standing on the conveyer belt runway who were sporting hairstyles so disheveled that their heads resembled Boccioni sculptures. The guests too, were rocking a new take on the bedhead trend.
Well one guest was, at least.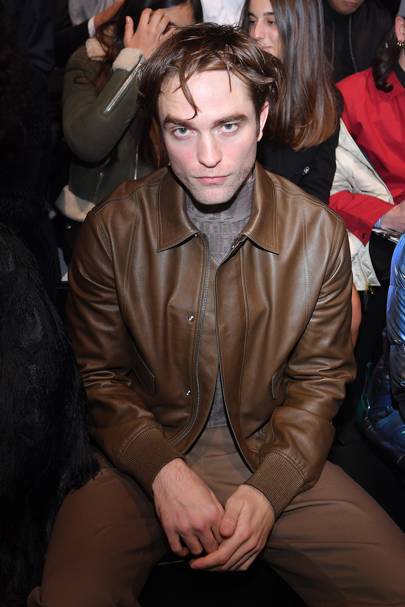 Anyone who's anyone will have seen the pictures of Robert Pattinson pouting against the step-and-repeat board, prior to the show, looking like a high-fashion Jedi with a haircut so artfully tousled that the words "hedge" and "backwards" sprang to mind. Sure, it takes a face as pretty as Patz's to make a cut like that work, but what the look and its boldness really represents is the thin end of the wedge of a new breed of bedhead dos.
First documented somewhere in the early Nineties, the bedhead cut was messy, easy, androgynous and favoured – in his'n'her form – by that decade's cult couples: Brad and Gwyneth, Johnny and Winona, Jude and Sadie…
An outward demonstration of being far too pretty and rich to worry about how one's hair looked (despite the fact that they probably worried loads) the rise of the style quickly went global and even resulted in the launch of an extraordinarily successful product in 1995, Tigi's "Bed Head" wax, which was designed expressly to help mere mortals like you and I to create the perfect messy look.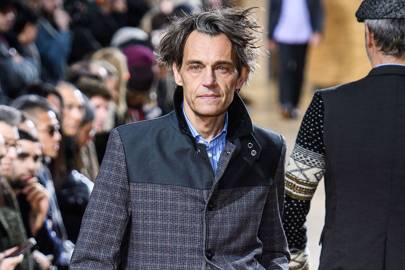 The models in the AW19 Dior show – alongside their dear leader, R Patz – helped imbue the look with a modern twist. Haircuts were tousled, sure, but the disorganisation of the dos was, well, somehow organised. There was a sense of purpose to these haircuts rather than mere incident. It was the same at Marni, also at Celine – where curls were allowed to roll free – and at Junya Watanabe, where the older models who strolled the (very wearable) clothes down the runway, sported hairdos so all over the shop that they had to have been painstakingly arranged by some very clever stylist who knows far more about hair than we do.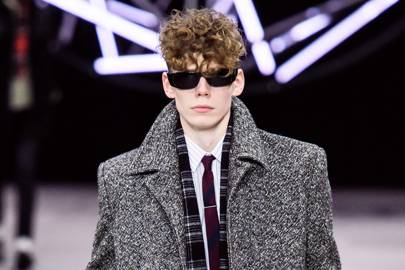 With that in mind, we called on GQ's in-house barber Carmelo Guastella to reveal his tricks of the trade, and to help you get the look.
What's the cut?
"You might think that a haircut like this is a veritable mess, but in fact it's not. Haircuts such as these are an art form, an expression of the individual breaking the barriers of the neat short-back-and-sides and the more recent over-styled top."
Who does it suit?
"I would say this hairstyle suits all face shapes. The important thing is that hair needs to be straight or have a slight wave."
What should I ask for?
"This specific haircut is done with scissors and a comb. The ends are feathered for a smooth finish."
How do I style it?
"After washing your hair, towel dry and apply a few sprays of sea salt spray. Let it dry naturally and then get creative with your hands. If your hair needs extra lift, use a few sprinkles of Redken Powder Grip at the roots. Another great product to use is Fudge Dry Shampoo. Both these products will give that appealing matte finish."
Read more: