غير مصنف
This Is How Meghan Markle Makes Avocado On Toast
Being a member of the royal family hasn't stopped Meghan from whipping up everyone's favourite brunch option.
The Duchess' makeup artist, Daniel Martin, shared a photo of a simple meal prepared by the former TV actress when he recently visited her during a stopover in London.
In the post, Martin shared a photo of some truly outstanding looking pieces of avocado toast, which appeared to have been topped with a drizzle of olive oil and salt and pepper.
Making sure everyone knew the feast was prepared by an actual Duchess, Martin captioned the image: "Back to our Tig days. Thank you Meghan for being the consummate hostess this weekend and still being the #avocadotoast whisperer, YUM!"
READ MORE: Meghan Markle's Lazy AF Method For Taking Off Your Makeup
As for whether or not her creation stacks up, 10 daily asked Steve Flood, one of the head chefs at Butcher and the Farmer, for their verdict.
Steve said the creation looked a "little Tesco's value no-frills" to him. He recommended that Meghan add "a splash of colour with a few herbs" or even "a wedge of lemon".
Martin also made reference to Meghan's former blog, The Tig, which she closed down when things started getting serious between her and Prince Harry.
Before becoming a Duchess, Meghan used to talk openly about her love of cooking. In a 2017 interview with Good Housekeeping, Meghan revealed that her go-to dish was a roast chicken.
"There is nothing as delicious (or as impressive) as a perfectly roasted chicken," she said. "It's a game changer. I bring that to dinner parties and make a lot of friends."
It appears Prince Harry is also a fan of her culinary skills. The pair revealing they were making a chicken dinner together the night they got engaged.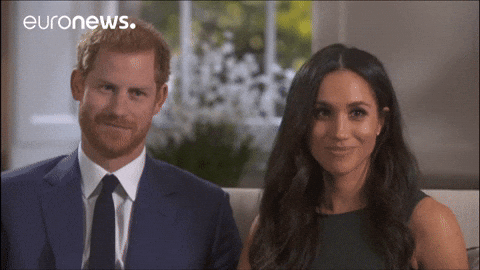 It seems the Duchess also has a penchant for baking. During her recent trip Down Under, Meghan whipped up a loaf of banana bread in the kitchen at Admiralty House and later took it to a family she and Harry visited.
The Duchess even decided to spice things up a bit, with those lucky enough to sample the bread claiming she added a hint of ginger into the recipe.  By all accounts, the revamped creation tasted delicious.
Feature Image: Getty