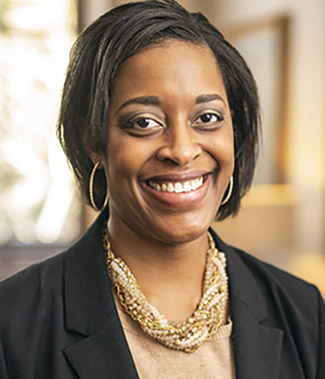 The Vanderbilt Woman's Club will host Vice Chancellor for Athletics and University Affairs and Athletic Director Candice Storey Lee via Zoom on Thursday, Oct. 22, beginning at 10:30 a.m.
Lee, a native of Madison, Alabama, and a former student-athlete at Vanderbilt, was named the university's first female athletic director in May. She is also the first African American woman to head an SEC athletics program.
All are invited to hear Lee's Oct. 22 talk, in which she will discuss her vision for Vanderbilt athletics.  Please contact VWC President Tracy Stadnick (tracy.stadnick@vanderbilt.edu) for a link to the presentation.