Apple would have liked you to associate August 2020 with it reaching $2 trillion in valuation, its new iMac launch, or with its Apple Music radio revamp. Unfortunately, it did also get into a little scrap with Epic Games which will take years to resolve in full.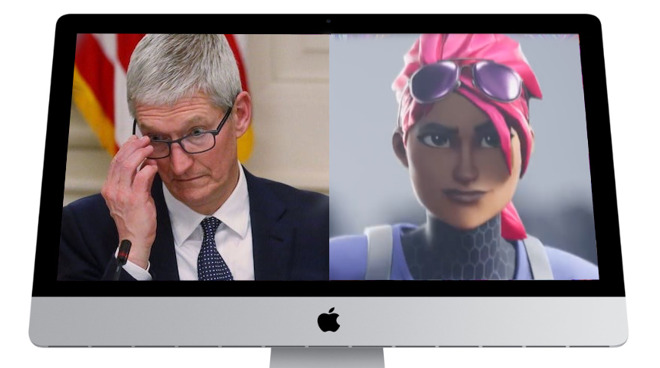 Shown on the new 27-inch iMac. Left: Tim Cook. Right: A shot from Epic Games's "1984" parody
Throughout August, it was practically impossible to avoid hearing Epic Games's decrying about Apple, Apple's decrying of Epic, and countless pundits weighing in one side, the other, or occasionally both. Both sides seemed immediately intractable, yet the points and the disagreement moved about a lot while still staying fundamentally the same.
Read more...