Apple made considerable upgrades to the
iPhone 14 Pro
while making fewer than usual to the iPhone 14. Here's how the two similar-sized flagship iPhone models differ.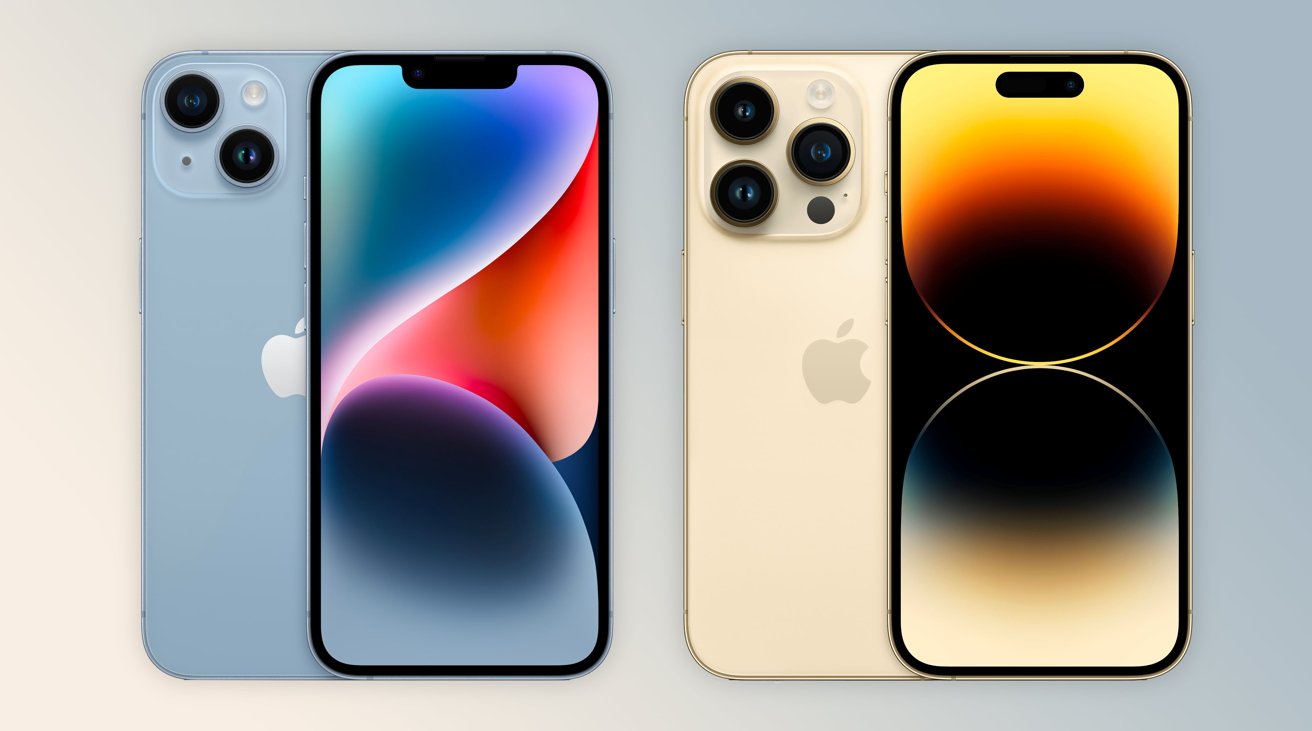 iPhone 14 (left) and the iPhone 14 Pro (right)
Apple's bold strategy for its 2022 iPhones was a significant departure from the usual annual update. As expected, the iPhone 14 Pro range received a lot of changes, but Apple's
iPhone 14
changes were more muted.
Read more...