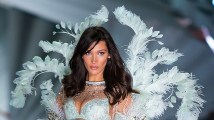 Model Bella Hadid is once again the target of online criticism because of her physical appearance.
Love Magazine posted a Youtube video of Hadid posing in two black bathing suits as part of its 50-video "moving...
Photo Credit: Michael Stewart/FilmMagic
This story uses functionality that may not work in our app. Click here to open the story in your web browser.