Apple is donating its share of earnings from documentary film "John Lewis: Good Trouble" to the National Civil Rights Museum and National Museum of African American History and Culture.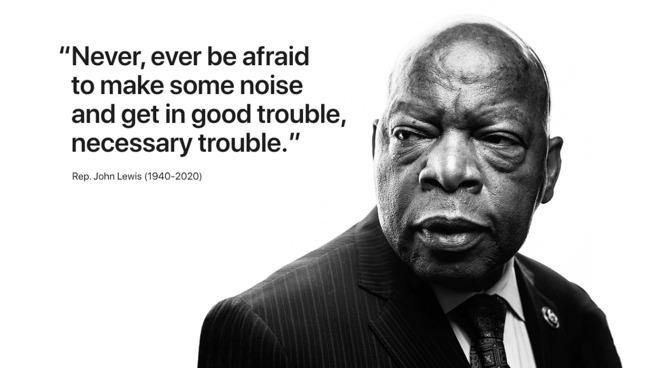 "Representative John Lewis's life and example compel each of us to continue the fight for racial equity and justice," said Lisa Jackson, Apple's vice president of Environment, Policy and Social Initiatives. "This film celebrates his undeniable legacy, and we felt it fitting to support two cultural institutions that continue his mission of educating people everywhere about the ongoing quest for equal rights.""John Lewis: Good Trouble," directed by Dawn Porter, documents US Representative John Lewis' 60 years of activism.
Rep. Lewis
is best known as a civil rights movement pioneer, one of the "Big Six" civil rights leaders alongside Martin Luther King Jr. One of the organizers behind the 1963 March on Washington, he spoke at the same rally as Dr King's historic "I Have a Dream" speech, and after helping found the Student Nonviolent Coordinating Committee, he became its chairman from 1963 until 1966.
Read more...