Hiring data suggests Apple is developing a host of new home products and services while preparing for a swell of retail customers ahead of an expected "iPhone 13" launch.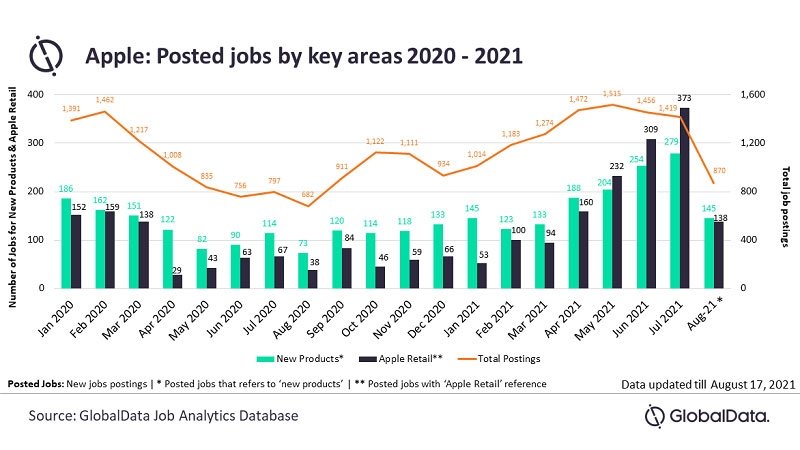 The company has increased hiring to bolster its product development and retail operations arms over the past few months, according to analysis of Apple job listings conducted by
GlobalData
.Apple's job postings, which are readily accessible through the company's
website
, increased 78% year-over-year in July. While the tech giant routinely advertises for
Read more...